Cabinet doors are more than just for closing and hiding away your items. They are a wonderful opportunity to show off your style and personality. Whether you are going for a warm rustic feel or a classy contemporary look, here at LSG Woodwork we can provide for you the perfect cabinet door to make your space just right for you.
Our doors are supplied by Future Doors. They are a New Brunswick manufacturer that specializes in "superior elegance, workmanship, and durability". You can see there large selection of materials, designs and profiles on their website. These doors are then painted or stained according to your preference.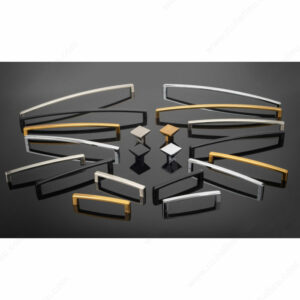 And while we are talking about doors, let's talk handles! Handles don't simply provide functionality, but they are the perfect accent feature that will tie your cabinets together and even add another splash of character. The handles we install here at LSG Woodwork comes from Richelieu. They're a Quebec manufacturer which specializes in all sorts of hardware. They have a large selection of handles or all different shapes, sizes and colours which can be viewed online.
So whatever you are looking for, we can meet your style and make your dream come alive.